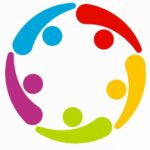 A Free Member Event to THANK YOU  for Your Membership and Support.
($50 for non-members)
Thank you to everyone that joined us virtually and live at our watch party at HCC .

APTA Maryland Spring Meeting
March 26, 2022

Howard Community College
COVID - 19 Protocols - Masks Required
You can't address SDOH if you don't know how to link patients to #SDOH resources. 2-1-1 is the most comprehensive source of information about local resources and services.

2-1-1 MD oversees a statewide network of call centers, providing essential connections to Marylanders when they need it most. 211 is available 24/7.
4 Stage Cone Stepover Method for Balance and Gait in an Elderly Female
Authors
Lauranne Gordon SDPT, PTA, MBA
Sharon Fleming Wals PT, DSC, MA, PCS

Purpose
The purpose of this case report was to introduce and examine the efficacy of the 4-SCSM to improve gait, balance, and reduce fall risk in an elderly female subject.
Courses
#PTeducation
March 26, 2022
8:00-11:00 am
Course Options
Course Format The courses will be offered virtually due to speaker location. 
View Courses after March 26 The courses will be added to our webinar catalog following the spring event. The catalog includes over 40 hours of content (Free for Members | $200 for Non)
Educational Credit Each course meets the criteria for three credit hours (0.3) CEUs by the Maryland Board of Physical Therapy Examiners
Virtual Poster Presentations Available throughout the month of March
Member Meeting #StrongerTogether
March 26, 2022
11:15 am -12:00 pm

Join us for DEI Updates | Legislative Updates | Opportunities to Make an Impact in Your Community
We serve you through advocacy and public awareness. We empower you to make a difference through advocacy and engagement. We achieve this through your feedback and participation in our member meetings. 
Special Member Event – A member townhall to guide our future – stay tuned for a special townhall in March to help inform our new strategic plan. As a member organization, you set our goals and activities. We are looking to our members to share ideas and thoughts on:
What is our role in public health?
What does our DEI future include?
What should we be considering for future advocacy in Maryland?
Course & Presentation Descriptions
12:30-1:30 pm
Join us to learn more about 2-1-1 and the impact you can have on your patients and their families.
Special Guest Speakers: Kenyn Benjamin, 2-1-1 Director of Operations, and Quinton Askew, 2-1-1 CEO
Social determinants of health (SDOH) are conditions in the environments in which people were born, live, learn, work, play, worship, and age that affect a wide range of health, functioning, and quality-of-life outcomes and risks.1 These include factors such as safe housing, transportation, racism, discrimination, education, job opportunities, access to nutritious foods, and physical activity opportunities, etc. SDOH contributes up to 80% of a patient's health outcome  and contribute to wide health disparities and inequities.2  In our current system, patients' health-related social needs frequently remain undetected and unaddressed.3 Efforts are emerging to integrate social and environmental needs into the health care system and match patient needs with community resources.4 An inventory of resources was identified as an important component of linking health care delivery sites to social and community resources. The most cited current resource inventory was United Way's 2-1-1.5
2-1-1 is the most comprehensive source of information about local resources and services. 2-1-1 MD oversees a statewide network of call centers, providing essential connections to Marylanders when they need it most. 211 is available 24/7. Callers are automatically routed to their regional call center for assistance, and 2-1-1, Press 1 callers are connected to a larger group of crisis centers.
References
https://www.healthypeople.gov/2020/topics-objectives/topic/social-determinants-of-health
https://www.mobihealthnews.com/news/contributed-analyzing-social-determinants-health-data-improve-patient-outcomes
http://hbex.coveredca.com/stakeholders/plan-management/PDFs/CMSAccountable-Communities-NEJM-2016-January.pdf
http://kff.org/disparities-policy/issue-brief/beyond-health-care-the-role-ofsocial-determinants-in-promoting-health-and-health-equity/
http://www.211.org/
8:00 – 11:00 am
Course Outline
Level set – basic definitions & what are social determinants
Bias and how it impacts health outcomes
Race IAT Break out sessions
Mitigating the impact of bias
Race and racism in health
What does it look like in PT
Poll and Break out sessions
* structural oppression and systemic racism embedded in your current organization
Addressing SDOH and Disrupting systemic inequity
* Things to do immediately
* Long term solutions –culture change
Speakers
Todd Davenport, PT, DPT, MPH – Professor and vice-chair of the department of physical therapy in the School of Health Sciences at the University of the Pacific
Tamiko Stanley – Chief Diversity Equity and Inclusion Officer for Luminis Health
8:00 – 11:00 am
2022 brings numerous changes to Medicare regulations related to payment under the Physician Fee Schedule, the PTA differential, remote therapeutic monitoring codes, and more. 
This course includes a 1- hour pre-recorded webinar and 90 minute live component. 
Part I: Access a pre recorded update on commercial and Medicare changes and the latest in CPT coding 

Speakers
Kate Gilliard, JD – Director of Health Policy & Payment within APTA's Public Affairs Unit 
Alice Bell PT, DPT – Senior payment specialist at APTA
Part 2: Join APTA Federal Affairs and Congressional Staff as they review the latest on Telehealth, the PTA Differential, Workforce Diversity Bill, PT Student Loans, Prior Authorization and other hot topics. 
Speakers
Steve Postal, JD – Senior regulatory affairs specialist at APTA
Brian Allen – 
This course will be available on demand through our online webinar catalog free for members and available for purchase for non.