Strengthen Your Practice and Patient Care
Membership with APTA and APTA Maryland provides vast benefits to support you throughout your career.

To find more information and a physical therapist in your area, visit ChoosePT
Statutes and Regulations to Practice Physical Therapy
The Maryland Board of Physical Therapy Examiners is the licensing Boar for Physical 'therapy.  Duties of the Board include writing regulations, interpreting the scope of practice, educating licensees, and disciplining those who violate the law. The most important function is protecting the citizens of Maryland.
COVID-19 Practice and Patient Care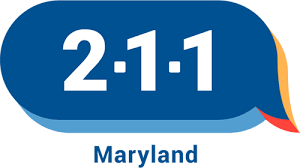 Maryland's 211 system is a statewide resource that connects residents to health and human resources through the telephone, Internet, and text message.
It is also a resource for government officials to make information available to Marylanders in the event of natural disasters or man-made incidents and a way for Marylanders to connect with opportunities to offer help to others.
Addressing Social Determinants of Health and Implicit Bias in Patient Care