As we prepare for 2023 and our new strategic plan, we asked members to help set our future advocacy goals
through a townhall and survey, members. 
Our Priorities
1. Administrative Burden
2. Appropriate Payment
3. Access to Care (Fair Copays | Network Adequacy)
4. Telehealth
5. Social Determinants of Health
We are Monitoring
The Blueprint for Maryland's Future (to include PT, OT, SLP, Psych)
APTAMD's Physical Therapy Lobby Week
February 6-10, 2022
Become a Champion for the Profession!  Protecting patient care and the physical therapy profession requires advocacy and we need your voice in Annapolis.  Each year the Chapter has a Physical Therapy Impact Week in Annapolis. Let your legislators know about our profession and the issues we care about.
Each day we begin with a briefing by our lobbyists on the current bills affecting the profession. Then it's off to meet our legislators (and we even set up the appointments for you). We are expecting a hybrid event so that people can join us on site or meet with legislators virtually. 
We are monitoring the plans for the 2023 legislative session and will share an update once we learn the dates, process, and plan.
Legislative Committee and Lobbyist Information
The Chapter Legislative Committee works with the Lobbyist Firm, Barbara Brocato and Associates, and the APTAMD Board of Directors. This committee is a resource for members to get answers to specific questions regarding legislation in Maryland. Advocacy and Legislation at a National level is handled by APTA.

If you would like to become more involved in legislative issues please email us at aptamd@aptamd.org. The support and participation of all APTAMD members is much appreciated as we continue this investment in our future. If you have any suggestions, questions, answers or want to get more involved in any other way, please let us know.
Your Legislators Want To Hear From You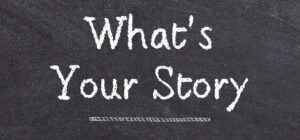 The Power of Physical Therapy
APTA Maryland wants to help share your story with legislators. Check out our new advocacy stories portal patients and or practice owners.