APTAMD's practice, payment, and policy series is starting this summer. We invite members to submit questions and topics on the workspace.
Members must be logged in to access.
(Member ID and Last Name)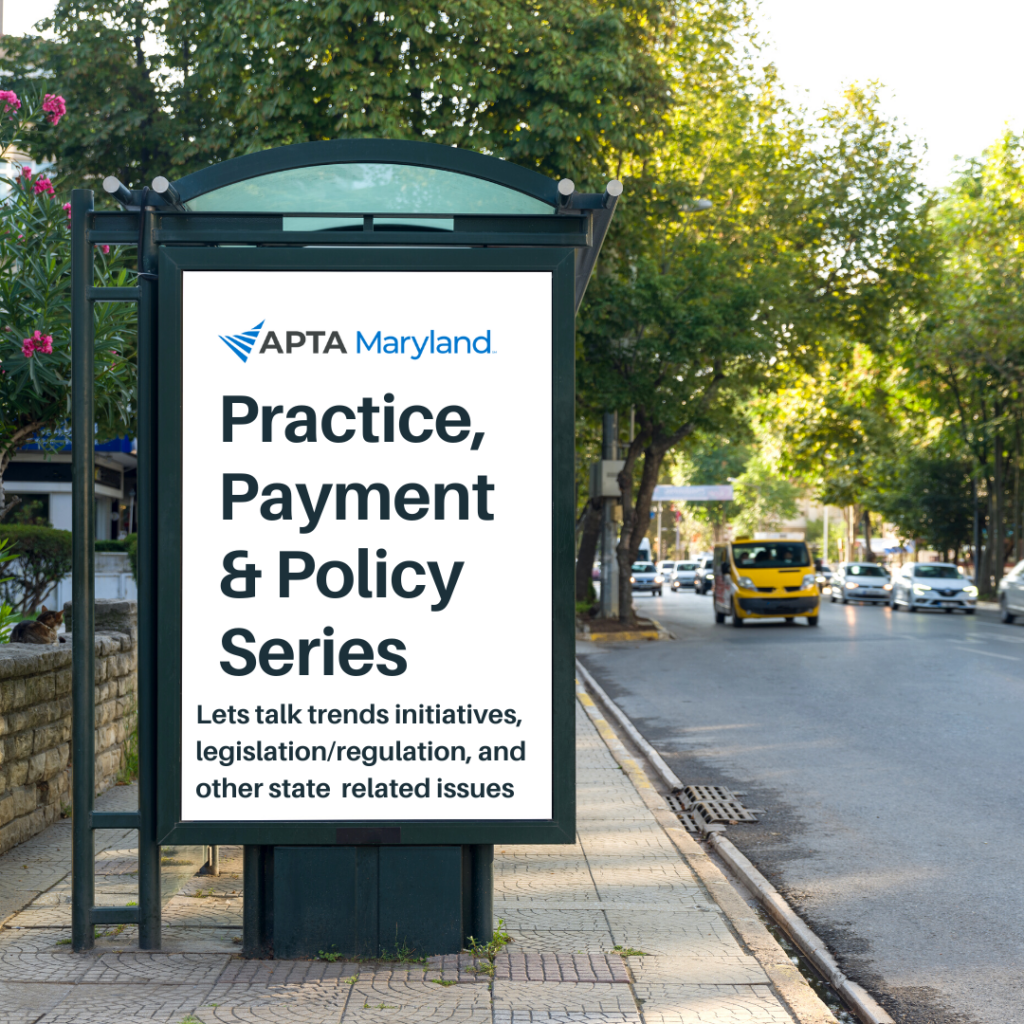 July 26 @ 8 pm
Topics for Discussion
Maryland's New Value Based MSK Program for Physical Therapists to Start Jan 1 2024
United Health Care's New Policy
Medicare Payment Issues
Telehealth
Where 2024 Bills Stand
Have a topic, speaker or question for a future meeting? Send us a message at
aptamd@aptamd.org.
APTAMD members can access committee and members only content through our Workspace under "My APTAMD."
The payment and practice workspace is for members to access updates, resources, and join discussions related to payment, practice, and policy.