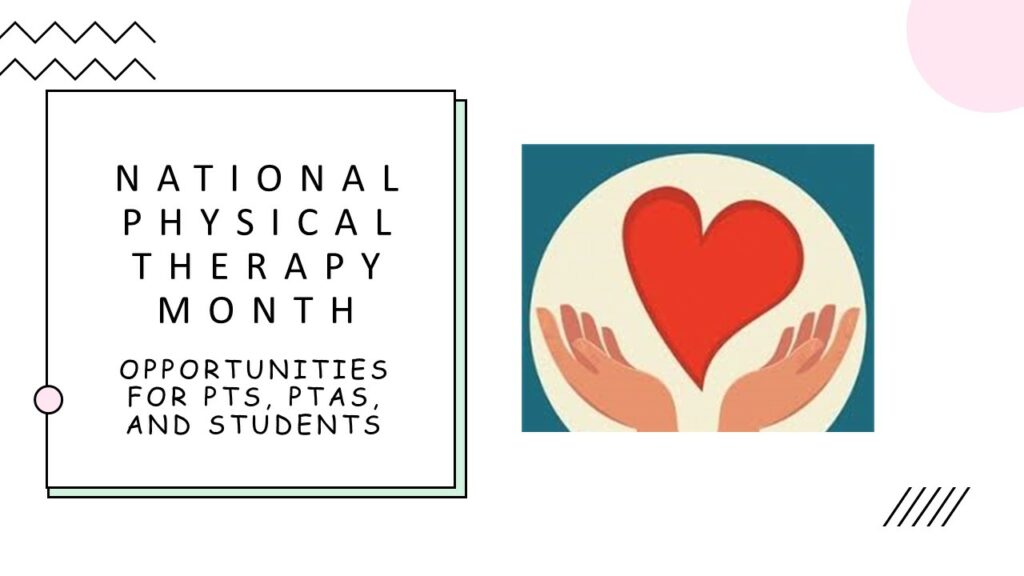 Every October we celebrate National Physical Therapy Month, an annual opportunity to raise awareness about the benefits of physical therapy.
There are multiple ways to participate. Check out the local and national opportunities.
Help us encourage the public to choose physical therapy!
Take Care of YOUR Health and Wellness so You can Take Care of Others
"People transform the world when they feel well and live well" - Cassandra Hill, PT, DPT. Join WHOOP for $0. Wellness x Chill is giving you a $30 discount.
WHOOP 4.0 is included. WHOOP is a wearable fitness and health tracker. Learn more about this special offer
here.
Take Care of YOU through Webinars for Health Professionals
October 14: "So Often and So Casually": Recognizing and Responding to LGBTQ Workplace Microaggressions
October 28: Putting Your Self-Care on a Pedestal.
Be a Medical Volunteer for 2 Upcoming Big Events:
The Turkey Trot & The Marine Core Marathon
Donations for Food, Clothing, & Goods
Connect with local businesses to volunteer, give back through donations.

Provide Virtual Education to Local Assisted Living and Senior Centers
Offer Online Office Hours and Consultation. Note - Liability Coverage Recommended