APTAMD's Mentor Program
The Chapter's DEI Committee is working to improve diversity within the workforce through mentoring new professionals with monthly mentor nights, and by introducing the profession through virtual tours to K - high school students, and Pre PT/PTA Programs. . 
DEI Workspace for More Details
Upcoming Events
Student and New Professional Mentor Night – October 5th 
Topic: PTAS in Different Settings
Outreach to Maryland Pre PT/PTA Programs
November 2021: Cecil College Career Fair
October 21, 2021: Carrol Community College Career Fair
(3:30 pm to 6:00 pm)


DEI Committee Meeting – October 14th at 7:30 pm 
We will be reaching out to additional schools and counties along with pre-physical therapy programs.
If you are interested in being a part of this program and or if you have schools you would like to include, please contact the chapter. 
 Future topics include:
Admin PTA Leadership Opportunities
PT New Grads and PTAs in Clinical Education 
PT/ PTA Workshop
Recommended education for New Grads
Financial mngt after coming out of school – making good financial decisions
Advocating for the profession – learn about the big issue
Our Accomplishments
The program started in early 2021 and has connected with over 200 high school students. We have provided virtual tours to the following schools:
Academy of Sciences 
Roosevelt High School
Paint Branch High School
Academy for College and Career Exploration
Past topics include:

Growing your network;
Challenging conversations with colleagues
Finding work/life balance during the pandemic
Evidence based practice
Physical Therapy Specialties and Certifications
Treatment ideas for that complex patient 
How to land your first PT/PTA job Tricks and Hacks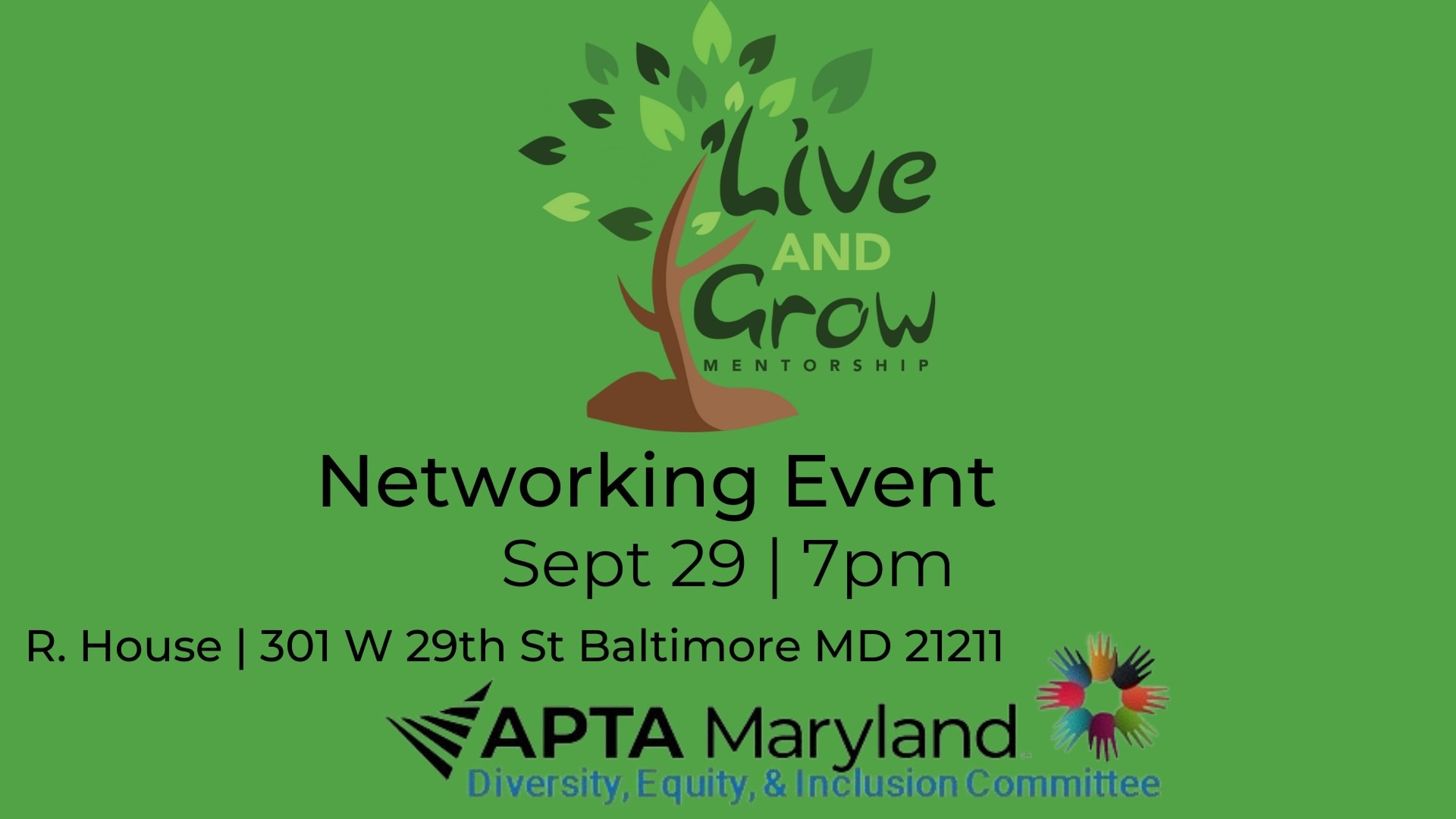 An online organization that presents an opportunity to mentor pre-pt students applying to DPT programs. Pre-pt students starting directly after undergraduate graduation, students in a gap year, and career changers. This organization will have varying levels of assistance from a collection of supporting documents to 1 on 1 coaching through a PTCAS application cycle. ​