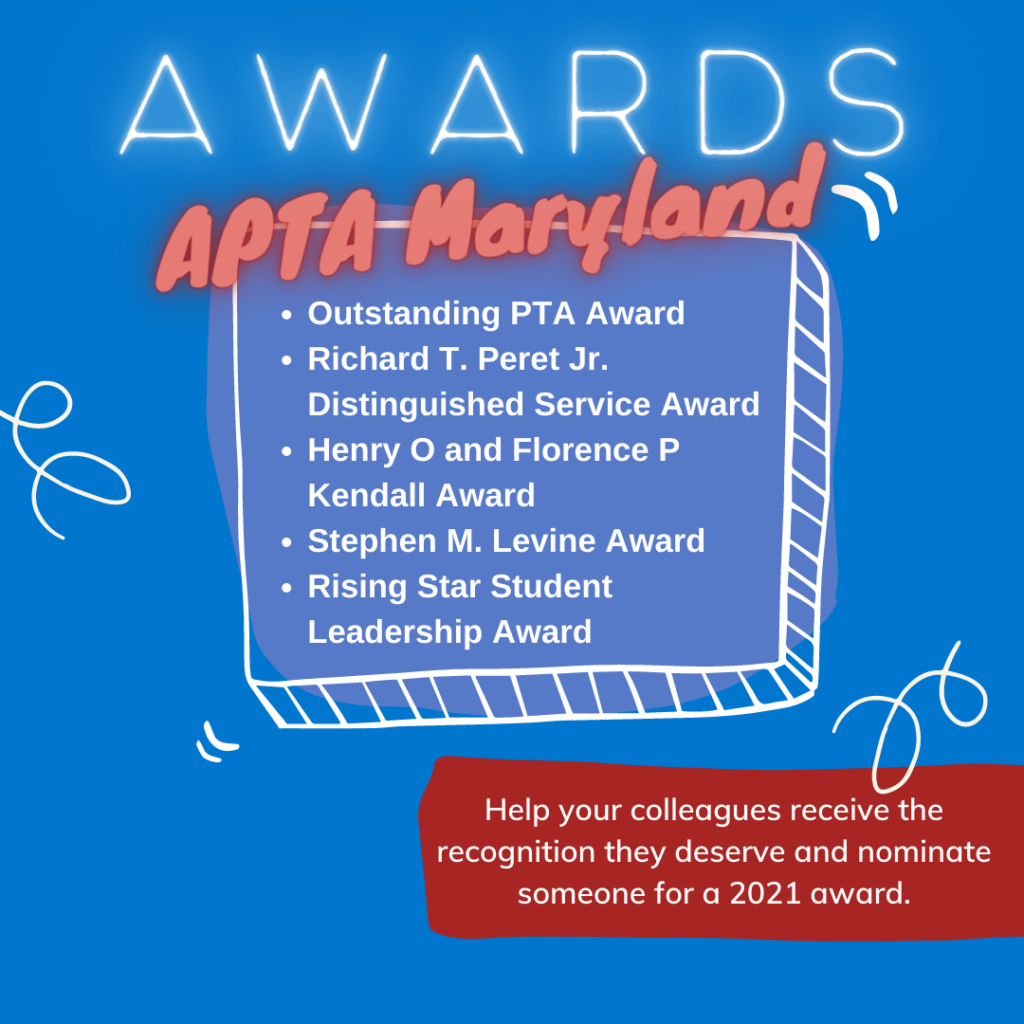 Nominate someone for a Chapter honor or award in the areas of overall achievement, practice and service, and academic excellence.
Review each individual award listed below for criteria, and requirement submissions details. Nominate someone deserving of an award or apply yourself to get recognition for your contributions to the physical therapy profession!
Deadline for Submissions is Sept. 30.